About Us
Last Update: 2019-09-08
Gestream Technology lnc. is a robotic technology company in Taiwan, we are dedicated to providing innovative robots that are affordable and easy to use.
Our mission:Creating innovation in life, Simplicity, Convenience, Unique and Youth.
Our product team members provide leading designs in mechanism, electric-machinery, optoelectronics, interactive sensors, communication, and online platforms.
We have more than 10 years of manufacturing experiences in robotic fields. We offer high quality of Robots to customers.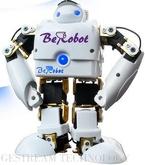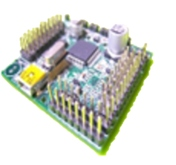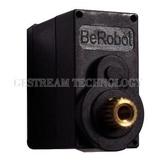 Basic Information
Company Name:

GESTREAM TECHNOLOGY INC.

Business Type:

Education, Exporter, Manufacturer, ODM, OEM

Year Established:

2006

Capital:

TWD 10,000,001 - 50,000,000

Brand:

BeRobot

Main Product:

robot, robot kits,robotic arm , buy robot, learning robot, robot motor, educational robots, bluetooth robot, programmable robotic arm,buy humanoid robot robot,educational kit,hobby robot arm

Main Export Market:

AFRICA, ASIA, AUSTRALASIA, C-AMERICA, EUROPE, MID-EAST, N-AMERICA, S-AMERICA
Certification
Product Certification:
Award
Award from GESTREAM TECHNOLOGY INC.
Official Records
Official Records from Taiwan International Trade Shows
2016/05
Taiwan Product Magazines
2019

2018
Contact Information
Owner:




Contact Person:




Phone Number:



Business Phone Number:

+886-3-3568995 EXT 9

Company Fax Number:

+886-3-3258685

QQ ID:

Your Skype ID:

Line:

Office Address:

Company Website: